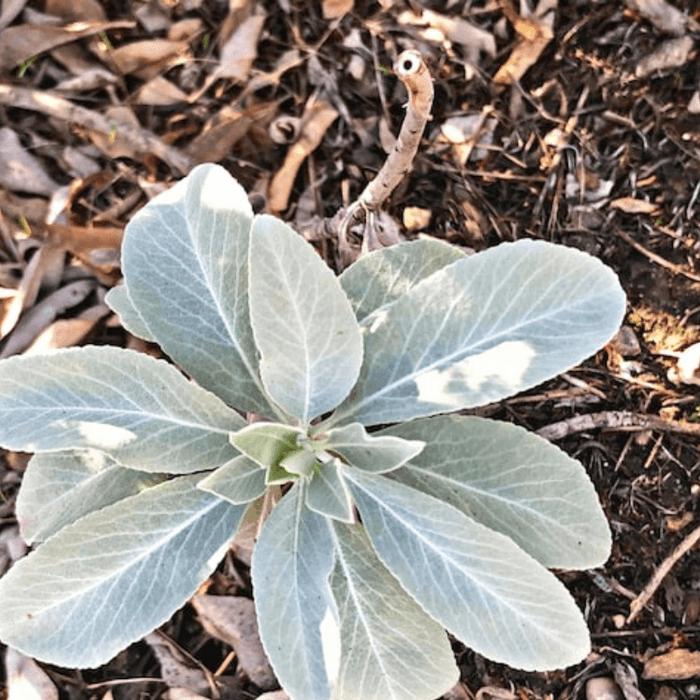 White Sage Seeds - Ceremonial Sage, Heirloom Seeds, Sacred Sage, Smudge Sage, Culinary Herb, Non-GMO
Original price
$2.99
-
Original price
$2.99
Salvia apiana, also known as White Sage, is an evergreen shrub that is considered a perennial plant. It is traditionally revered and commonly found in the southwestern United States, particularly on the edges of the Mojave and Sonoran deserts. This drought-tolerant plant has been utilized for ceremonial purposes by Native Americans for centuries. It has silver leaves that grow in a rosette arrangement on straight stalks. The plant's flowers are loved by bees and other beneficial insects, and they also provide food for native wildlife, making it a valuable addition to any pollinator or wildlife garden.
About Our Seeds:-

Our seeds are non-GMO, open-pollinated, and untreated (free from fungicides, pesticides, herbicides, etc.).
We regularly test our seeds to ensure they meet the highest germination standards.
We provide full, detailed growing instructions for all our seeds.
Our seeds are professionally packed in eco-friendly resealable packets made from recycled materials and printed with vegetable-based ink, without the use of plastic ziploc bags.
Package Quantity:-