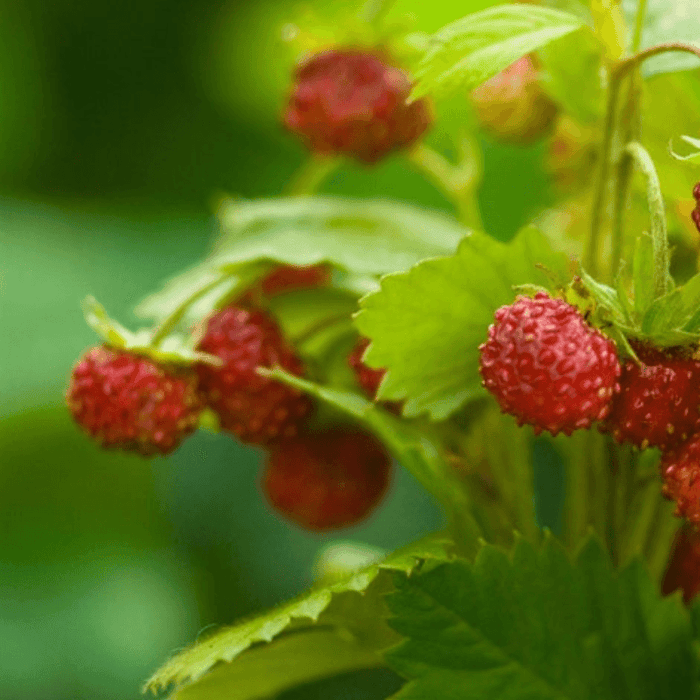 Wild Strawberry Seeds - Heirloom Seeds, Alpine Strawberry, Woodland Strawberry, Open Pollinated, Non-GMO
Original price
$1.99
-
Original price
$1.99
The Fragaria vesca, also called Alpine Strawberry or Woodland Strawberry, is a perennial plant that was grown and praised by Thomas Jefferson in 1774. This low-growing, the mounding plant spreads by runners and produces small, white flowers in the spring followed by small but flavorful crimson berries that are ideal for making jams and pie fillings.
Alpine Strawberries are a great addition to any garden, not only for their sweet and delicious fruit but also for their attractive appearance. They are a great choice for ground cover and can be grown in containers or hanging baskets. They are easy to grow and maintain, and can even thrive in partial shade.
Our seeds are non-GMO, open-pollinated,  and untreated (free from fungicides, pesticides, herbicides, etc.)
We regularly test our seeds to ensure they meet the highest germination standards.
We provide full, detailed growing instructions for all our seeds.
Our seeds are professionally packed in eco-friendly resealable packets made from recycled materials and printed with vegetable-based ink, without the use of plastic ziploc bags.
Package Quantity:-