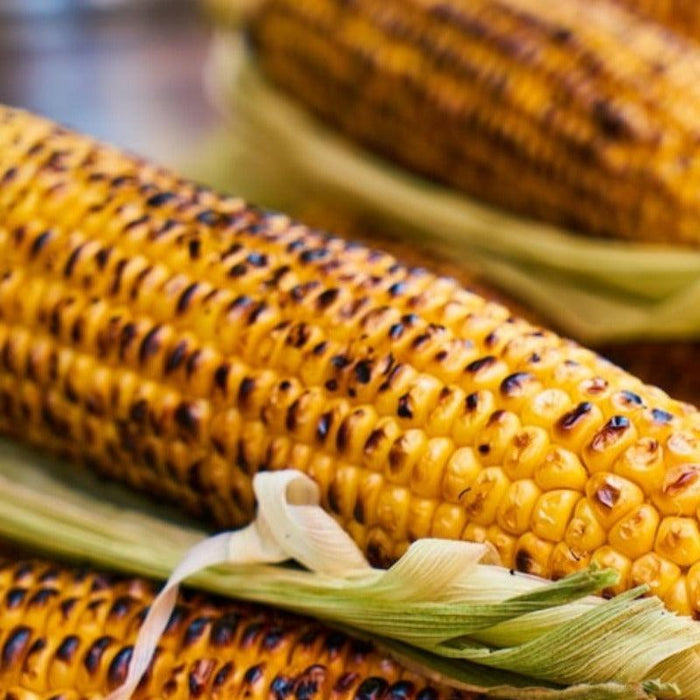 Yellow Corn Heirloom Seeds - Dent Corn, Sweet Corn, Milling Corn, Roasting Corn, Open Pollinated, Non-GMO
Original price
$1.99
-
Original price
$1.99
(Zea mays) Hickory King is one of the oldest cultivated corn varieties and was originally selected in the Appalachian Mountains. The plant grows up to 12 feet tall, has two large spikes per stem, and contains giant yellow kernels that are no longer found in corn today.
Dried corn, especially great for grinding as grits or cornmeal. Dent corn can be enjoyed fresh while young, but is not as sweet as the more common Sweet He corn variety.
Our seeds are non-GMO, open-pollinated,  and untreated (free from fungicides, pesticides, herbicides, etc.)
We regularly test our seeds to ensure they meet the highest germination standards.
We provide full, detailed growing instructions for all our seeds.
Our seeds are professionally packed in eco-friendly resealable packets made from recycled materials and printed with vegetable-based ink, without the use of plastic Ziploc bags.
Package Quantity:-

Interesting Facts:-
This is a roasting corn variety that is also used for grits, meal, and tortilla flour, and in the South it is popular for hominy. 'Hickory King' was 

introduced by A. O. Lee of Hickory, Virginia

 who developed the variety out of a single ear of corn that he had received from a friend in 1880.