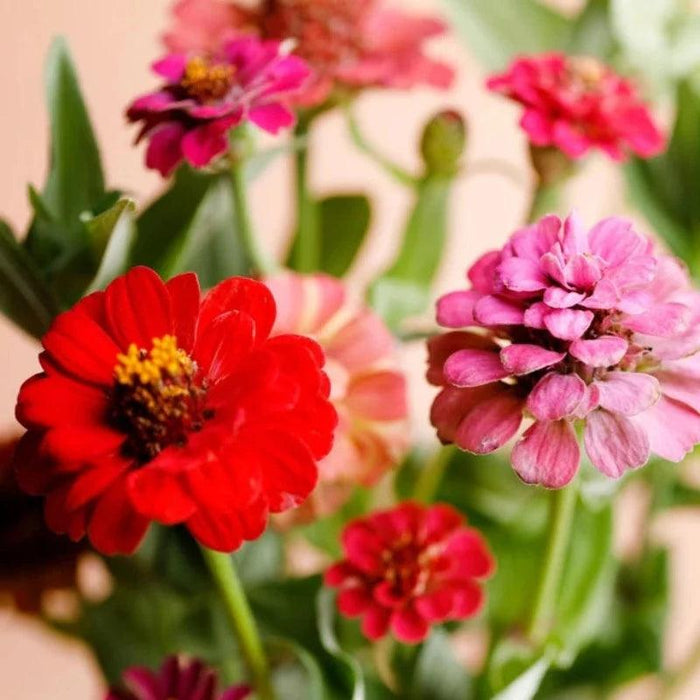 Zinnia (Dwarf), Lilliput Mix Heirloom Seeds - Flower Seeds, Dwarf Flowers, Mixed Zinnia
Original price
$1.99
-
Original price
$1.99
Zinnia elegans, an annual plant, offers the Lilliput mix, which is a highly sought-after blend of zinnias. These zinnias are well-known for their small size and delightful, button-like flowers. The plants can grow up to 18-24 inches and produce double blooms that are 1.5 inches in diameter, coming in various colors such as white, yellow, rose, pink, red, orange, lavender, and purple. They are particularly stunning when grown in containers!
Zinnias are incredibly easy to cultivate from seed and are an excellent choice for attracting butterflies and bees. Additionally, they make for fantastic cut flowers.
About Our Seeds:

Our seeds are non-GMO, open-pollinated, and untreated (free from fungicides, pesticides, herbicides, etc.)
We regularly test our seeds to ensure they meet the highest germination standards.
We provide full, detailed growing instructions for all our seeds.
Our seeds are professionally packed in eco-friendly resealable packets made from recycled materials and printed with vegetable-based ink, without the use of plastic ziploc bags.
Package Quantity: