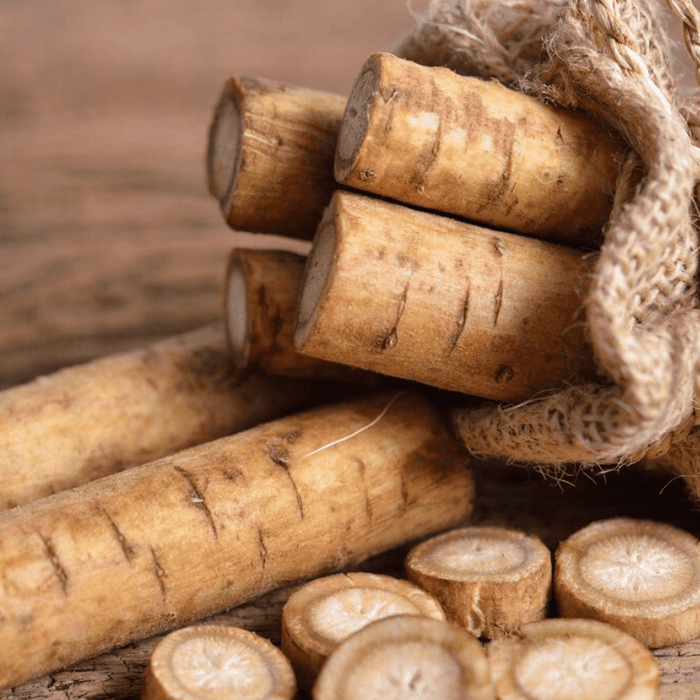 Ha Gobo Burdock Seeds - Asian Vegetable, Great Burdock, Non-GMO
Original price
$1.99
-
Original price
$1.99
Burdock (Arctium lappa) has been cultivated for centuries due to its culinary uses. It is appreciated for its crisp, edible roots, tender leaves, and sturdy stems. The plant's thick, white stalk can grow up to 12 inches long and bears light green, tender leaves. The edible root can grow up to 6 inches long and is often used fresh in Japanese salads, where it contributes an earthy aroma.
Being a biennial plant, Burdock in its first year of growth produces a cluster of large leaves. These leaves emerge from a carrot-like root that can penetrate up to two feet into the soil. After a year of growth, Burdock develops a branched stalk with smaller leaves and, in the late summer, it produces purple-pink flowers.
About Our Seeds:-
Our seeds are non-GMO, open-pollinated, and untreated 
We regularly test our seeds to ensure they meet the highest germination standards.
We provide full, detailed growing instructions for all our seeds.
Our seeds are professionally packed in eco-friendly resealable packets made from recycled materials and printed with vegetable-based ink, without the use of plastic ziploc bags.

Package Quantity: